NREMT Study Guide For Paramedics
More Than 8 Hours Of Audio Review
Why You Need This Audio NREMT Study Guide for Paramedics: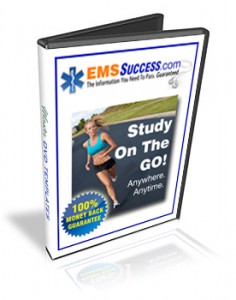 Unless of course you've recently been living under a rock, you've almost certainly heard that the written part of the NREMT Paramedic Exam is no joke. In the event you don't believe me, just look around at a few of the community forums on the net. You'll discover many individuals who are desperately seeking help passing the written section of the NREMT Paramedic Exam. Many are taking the exam for their second or third time. The majority approached the NREMT Paramedic Exam with confidence simply because they had high average grades throughout paramedic school. Let me present you a secret… The NREMT exam doesn't care! For much more facts related to the NREMT Exam, visit NREMT. org
Let me show you SIMPLY THE AREAS OF PARAMEDIC SCHOOL YOU SHOULD BE STUDYING to pass the NREMT Paramedic Exam with the minimum number of questions just like I did.
NREMT Practice Tests Don't Work By Themselves!
Don't feel bad that you recently invested $50-$100 on a web based NREMT practice examination or bought an NREMT practice examination book. Practically everyone that takes the NREMT Paramedic Exam does. These kind of NREMT study guides will help, slightly. But I promise, you'll discover they will not work alone. In order to realize why NREMT practice tests alone don't work, you will need to recognize how the NREMT Exam is written.
If You Are On Your Second Or Third (Last) Try!
If you have previously attempted the NREMT Paramedic Exam one time or maybe two times, you need this audio study guide more than anybody else. You don't have the time to spend with additional NREMT Practice Questions. You need to study ONLY the content that will be on the NREMT exam. YOU NEED THIS AUDIO STUDY GUIDE NOW!
Based on the pass rate of those that have purchased my Audio NREMT Study Guide before you, I am so comfortable you'll pass your NREMT Paramedic exam the FIRST time you attempt it after hearing to this condensed Audio NREMT Study Guide, I'm ready to give you 100% OF YOUR MONEY BACK IF YOU ARE NOT TOTALLY SATISFIED!!!
Study ONLY NREMT exam tested material. No "fluff" or other details you don't need to know to pass.
More than 8 hours of audio NREMT study material available as downloadable MP3 ready for your iPod or other MP3 player.
Subjects include: Legal & Ethics, Airway Management, Cardio, Traua, Burns, and many more.
Ideal if you don't study effectively by reading.
Simply no books to read or classes to go to.
Rewind and replay repeatedly at your discretion.
PLUS: The 37 most examined Paramedic On-Board Medications and their Actions, Indications, Contraindications, Dosages, Etc.
NREMT Paramedic Exam Review At Your Pace
Everyone learns in different ways. If you're not a "book" person like me, then this kind of Audio NREMT Study Guide is EXACTLY the thing you need to pass. Take your time and listen closely to every segment over and over until you're comfortable. Much less exhausting than reading from a book for countless hours. Not to mention there are no classes to go to.
Review For The NREMT Paramedic Exam Anytime, Anywhere
Think about the amount of hours you waste each and every day on the same repeated tasks like traveling, laundry, working out, cooking. Now you'll be able to make use of those hours by reviewing for your NREMT assessment using your MP3 or CD player.
Study Only The Subjects You Need
This Audio NREMT Study Guide breaks down the NREMT Paramedic exam into distinct areas of study making it easier so that you can review the topics you need the most help. Stop losing time answering countless NREMT examination questions related to subjects you already know and start to study what you need.

Medical & Legal


Paramedic Drugs


Airway Management & Ventillation


Cardiology I – "The Heart" (22 Min.)


Cardiology II – "ECGs" (20 Min.)


Cardiology III – "Rhythms & Arrythmias" (31 Min.)


Cardiology IV – "Treating Arrythmias" (19 Min.)


Cardiology V – "Acute Coronary Syndromes" (29 Min.)


Burns


Spinal Trauma


Abdominal Trauma


Pharmacology

Toxicology


Personal Safety


Patient Assessment


Hypertensive Emergencies


Endocrinology


Allergies & Anaphylaxis


Hematology


Soft Tissue Injuries


Head & Facial Trauma


Thoracic Trauma


Hemorrhage & Shock


Neonatology
2nd or 3rd Attempt? You Don't Have Time To Waste!
If you're here because you have already failed once, you know what I'm talking about. This is why my material is PRICELESS to you right now. This material has taken the crazy amount of material you "attempted" to absorb through Paramedic school and trimmed off the fat. What you are left with is SIMPLY THE MATERIAL YOU NEED TO KNOW. And you better know it!
Don't throw away any more time or money taking bogus online NREMT practice exams. Study NREMT Paramedic material you have to understand to pass. Receive the review you need right now.
This Isn't The Traditional "Multiple Guess" Exam!
You MUST KNOW the material. Practice questions may help you recognize the areas you need help in, but to be able to pass the NREMT Paramedic exam, you HAVE TO KNOW THE MATERIAL. That's why this highly condensed Audio NREMT Study Guide works. You ONLY study the material You NEED TO KNOW.
The Exam Will not Ask You To Identify The Difference Between Black and White, Rather The Appropriate Shade of Grey!
The NREMT exam wants to know if you're able to identify THE MOST CORRECT ANSWER. This is not the normal, three out of four of the answers are incorrect. Choose the one that isn't. This technique does not work here, my friend. Either you know the material, or you don't and you better know it very well. Just look on the internet and notice the countless discussions are going on about the difficutly of this exam. I promise, you will not guess your way through this test!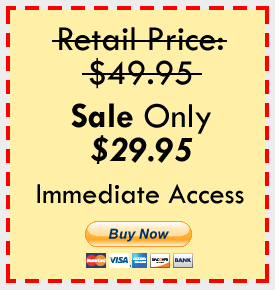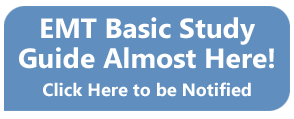 Don't Listen To Us, Read What Our Clients Say
I wanted to let you know that your materials helped me tremendously! I took the national registry test this past Friday, and passed! I listened to your materials on a regular basis, and I have been recommending your materials to everyone I know that has a test coming up! It was awesome!-Chase M.
I'm writing to say thank you for the wonderful customer service and for your product. I just passed National Registry on Friday on my first attempt. This product was recommended to me by a fellow student who also passed on his first try. I don't think I would of been able to do it without the audio. I will recommend this to all upcoming paramedic students.-Chad L.